Accessories
Assuming you've gone through the previous sections your printer should be functionally complete. What you'll find in this section are a variety of organization and quality of life items that should have no impact on printer construction or performance.
Regular Old Spool Holder
Need a place to put your filament spool, here's a holder.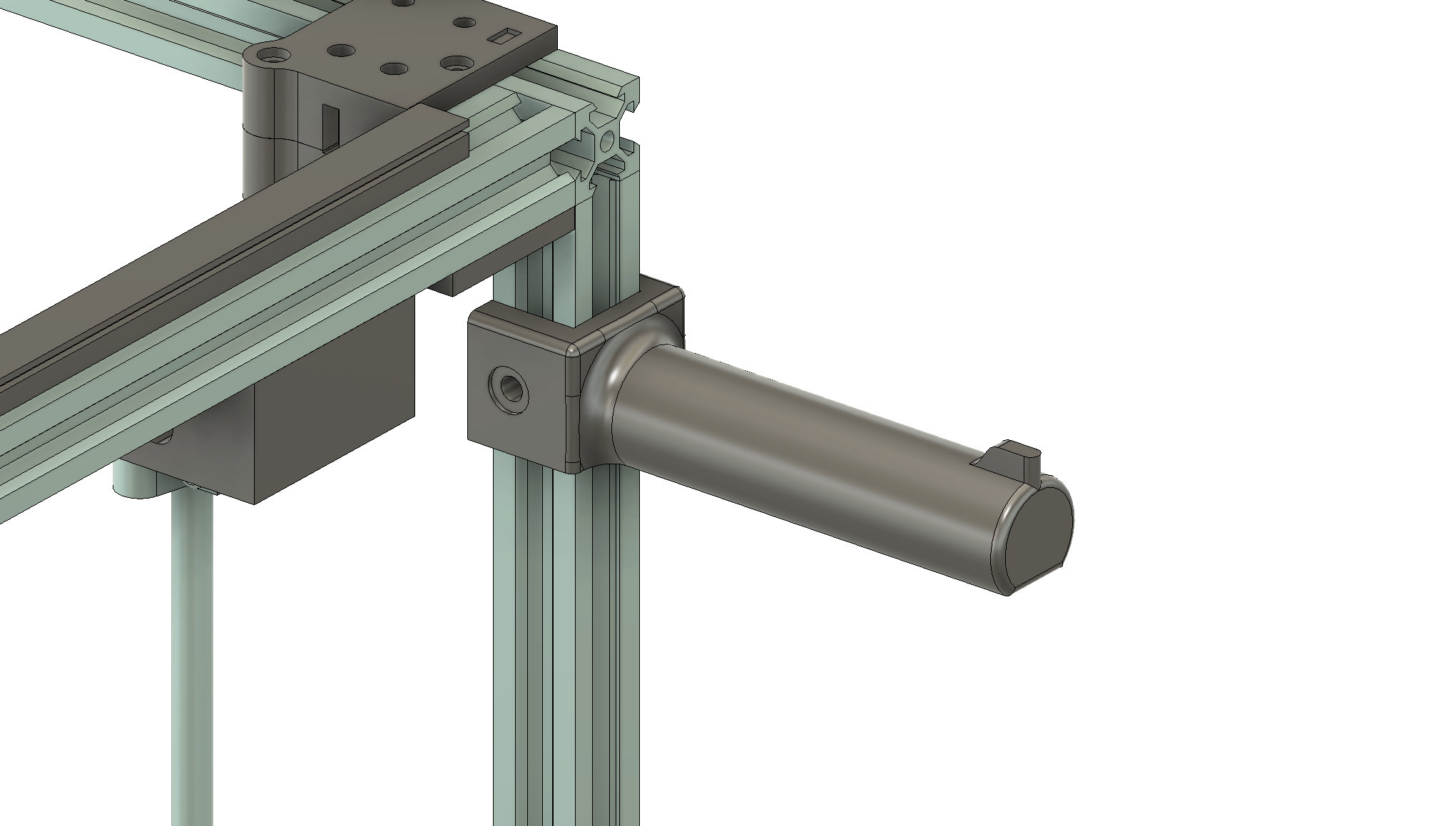 Modular 2020 Tool Holders
FDM Printers require regular maintenance - even more-so if you frequently tinker with your printer. The print system includes a bunch of tool holders to help keep your tools organized. All of the tool holders use the same modular mount so they are easy to swap and remove as needed. There are holders for spatulas, drivers and bits, pliers and snips, and a deburring tool w/ blades (if you haven't tried a deburring tool to clean up brim/feet you should give it a shot.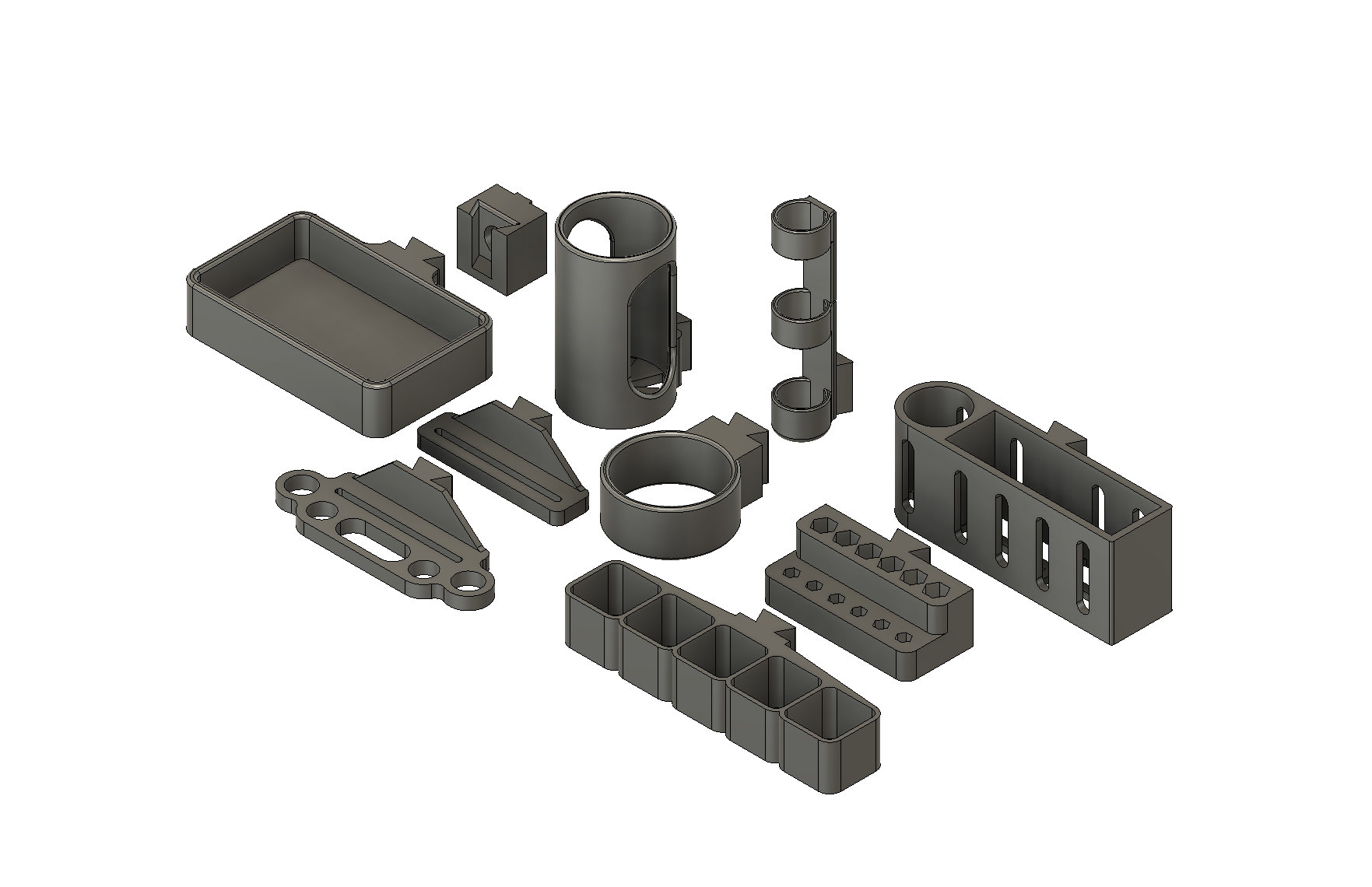 I've included links below to some useful tools that you might not have used. Everyone has a precision driver set, side cutters, tweezers, and what not. Not everyone has tried a deburring tool, part removal spatulas, or a finger ratchet. Are they essential to 3D printer assembly and maintenance? Of course not. However I have found them far more useful than their cost/
5/16 Rod Holders
If you prefer to drape your wire loom over the top of the printer and let it hang free instead of feeding it through a cable chain these mounts will support a 5/16" rod. Generally these will be used with the ladder-style frames that have an open set of extrusions to mount them to. You will want a couple nuts on each side of the rod - nylon locking nuts would be ideal - to keep it from sliding through the mounts.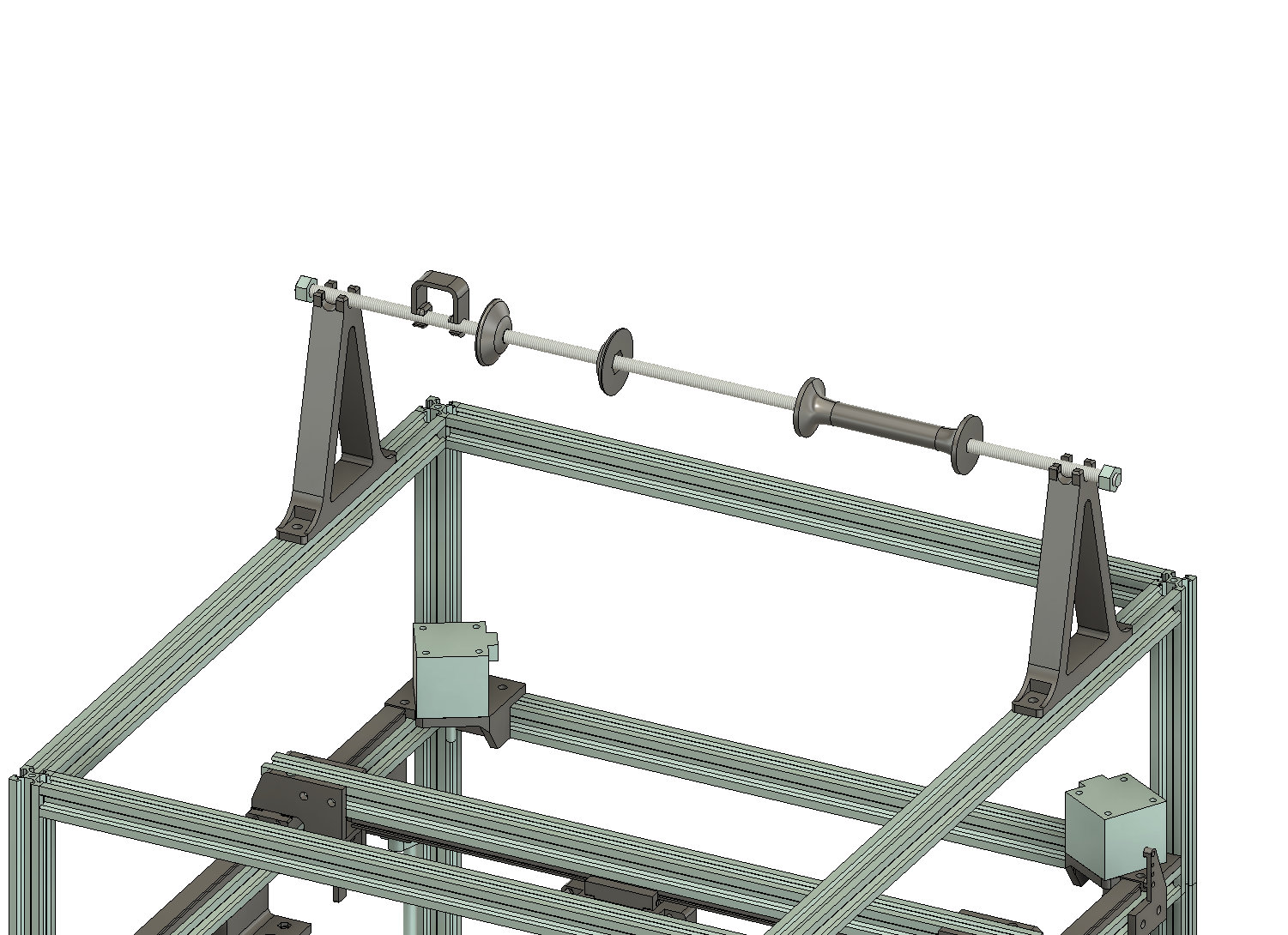 Tablet Holders
Use a tablet to monitor or control your printers? These are some 2020-based mounts for your tablet.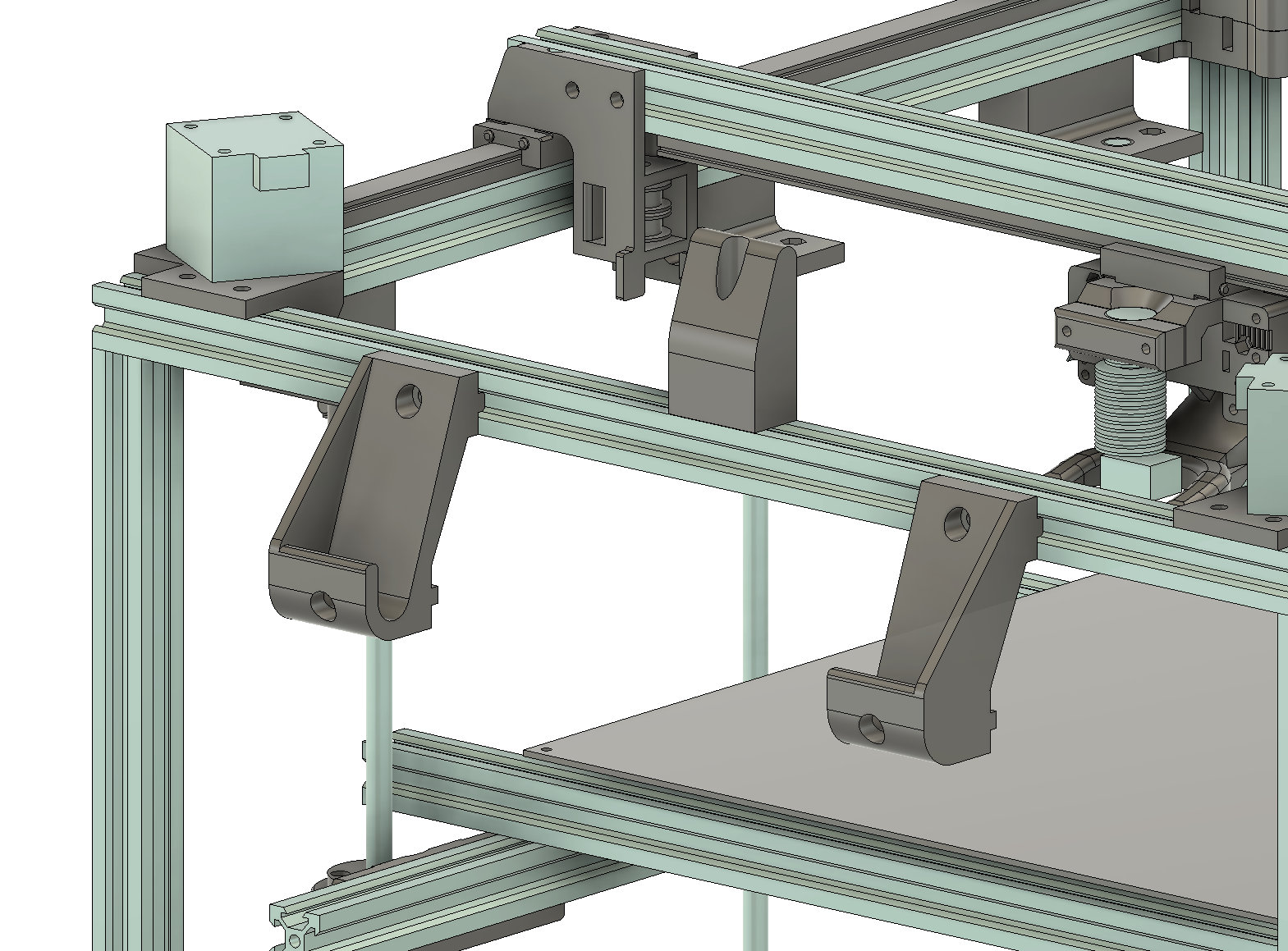 Purchasable Items:
Deburring Tool (great for removing brim/elephant foot)*
Print Removal Spatula
Electric mini screw driver (1/4" collet w/ converter)*
Finger Ratchet (1/4" collet)*
5/16" Threaded Rod*
5/16" Nylock Nut
5/16" Standard Nut
Printable Items
2020 Spool Holder - mounts to your frame, holds a normal-sized filament spool.
Cable Clamp - used to keep wires and cables close to your extrusions. Clips to 2020.
Cable Clamp - Open - used to keep wires and cables close to your extrusions. Clips to 2020 and allows cable to be pushed in without removing the clamp.
LED Strip Clip - Attaches to 2020 extrusion and holds (non waterproofed) strip lights in place.
Modular Tool Mount - Attaches to 2020 extrusion and holds any of the modular tool holders.
Modular Tool Mount - Double - Attaches to 2020 extrusion and is twice the height of the tool holders (good to two spatula mounts to keep to from vibrating against the frame).
Modular Multi Tool Holder - Has five slots for pliers/drivers/tweezers/etc.
Modular Spatula Holder - Slotted holder for part removal spatulas. Use two in a double holder to keep the spatula from vibrating against the frame.
Modular Spatula Holder (w tools)- Holds a spatula with some slots for other small tools.
Modular Debur Holder - Holds small deburring tool and blade packs.
Modular Tray - small general purpose tray
Modular Tool Tube - Tube with a bottom for drivers, glue sticks, etc.
Modular Pen Holder - Skinny tube for pens or hobby knives. Needs a lot of supports to print.
Modular Ring - Big 'ole ring. Good for finger ratchet.
Rod Holder - Tall/Short - attaches to top of 2020 and holds a 5/16 rod - either parallel or perpendicular.
Rod Holder - XL - really tall 5/16 rod holder that mounts around 2020 extrusion. Only hold rod parallel to extrusion.
Rod Cable Clip - clips to 5/16 rod to keep cable loom or boden tube in place.
Rod Washer - insert a 5/16 lock nut and threads onto rod to keep things in place.
Rod Spool Holder - sleeves around 5/16 rod in case you don't just want to put your spools directly on the rod.
Tablet Double Mount - mounts to 2020 extrusion and holds one side of a tablet. Mirror for the other side.
Tablet Top Support - If table mounts are used in 'lower' configuration this can be placed on top of the extrusion to support the upper part of tablet.